6 Best Outdoor Cooking Knives Ranked
If you are a cook that enjoys camping and backpacking then you know that a good outdoor chef knife is an essential tool to help you prepare meals in the wilderness. Outdoor cooking requires a chef knife that is durable, sharp, versatile, usable on different surfaces, and easily transportable.
All of the knives on our list come with a sheath to ensure that the blade is transported safely and the edge is maintained for your wilderness cooking enjoyment.
We put together a list of our 6 best outdoor cooking knives to help you decide which one is the best fit for you. 
1. Fenrir Cleaver
Our top pick for the outdoor kitchen knife is the carbon steel hand-forged Fenrir cleaver. This is a heavier knife that you can use for chopping, cutting, and dicing meats, veggies, fruits, and root vegetables with ease. The Fenrir also has a distinctive hooked blade that allows you to move hot pots and pans around the campsite or even open bottles.
You may have thought that a cleaver would be too heavy to bring with you in the great outdoors, but its 5" blade length and the included leather sheath make it a perfect fit for even smaller backpacks.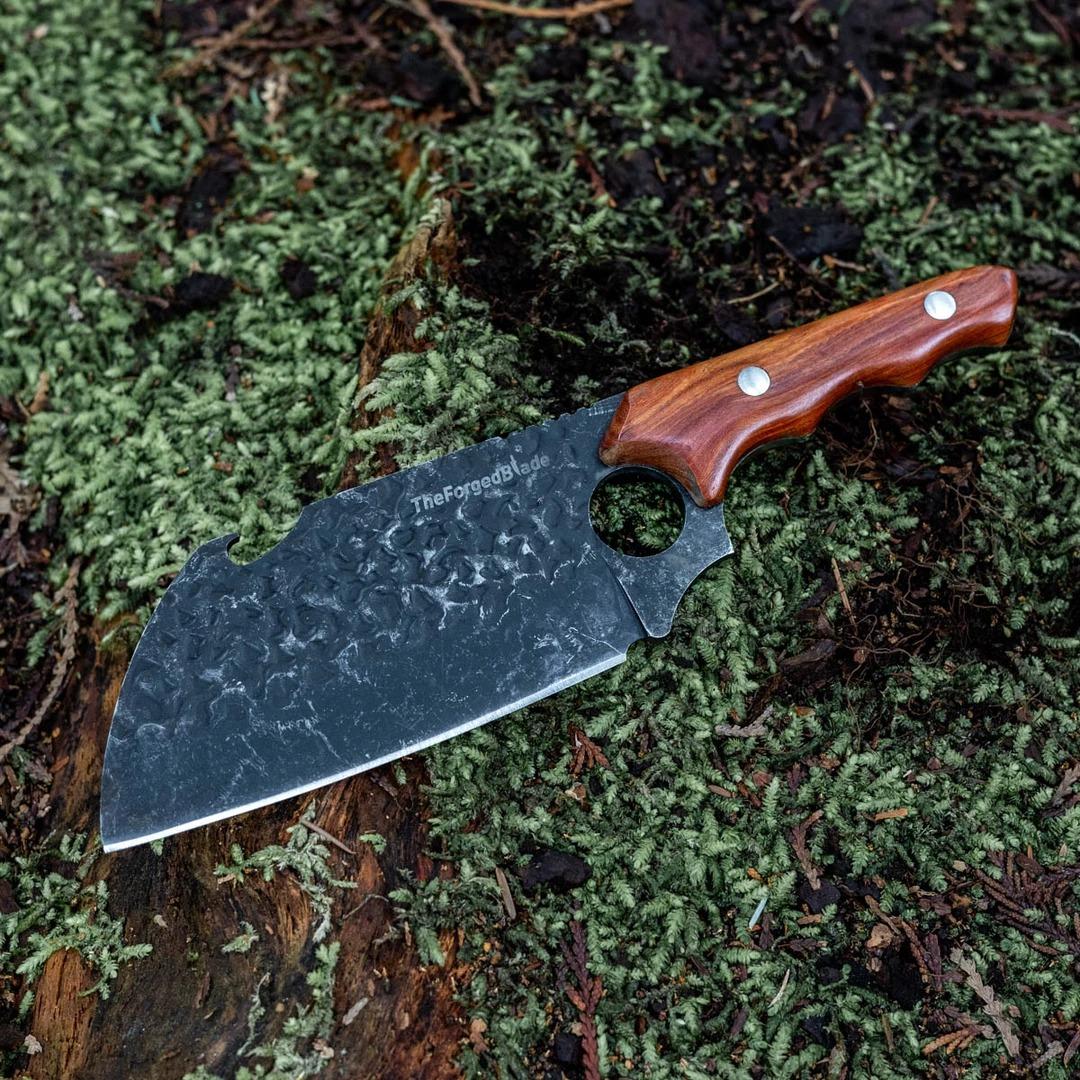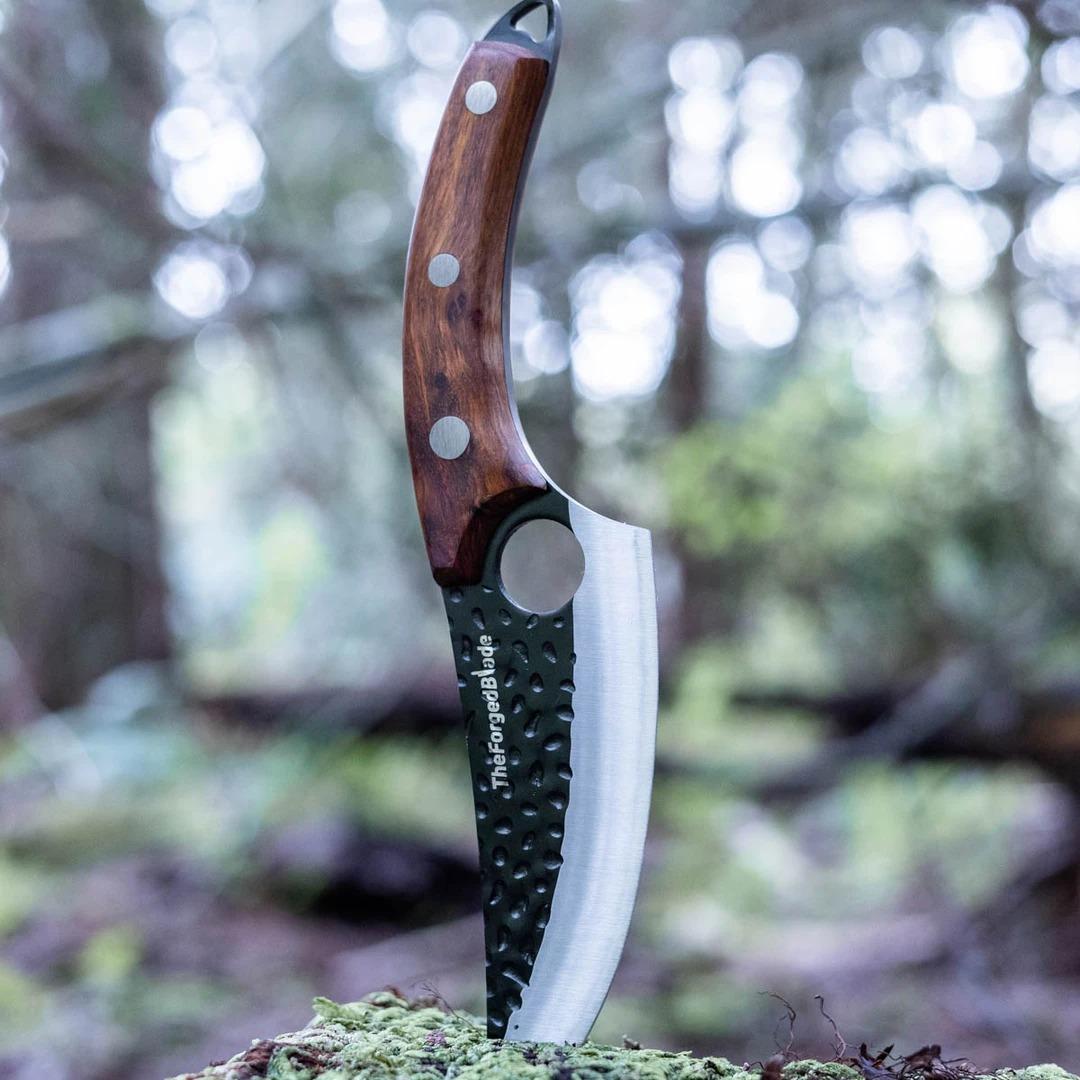 2. Katzen Chef Knife
The Katzen chef knife is said to be our most versatile outdoor cooking knife ever. This forged blade is handcrafted out of high carbon steel to be extremely sharp and durable. It's light and easily transportable which makes it perfect for camping, hunting, and fishing trips. The Katzen comes with your choice of leather or kydex sheath so you can choose how to carry it with you.

3. Fiskur Fillet Knife
The Fiskur fillet knife is a must to have if you are preparing fish or seafood. This knife is designed to be able to perform filleting tasks with maximum precision for both small as well as thick and dense fish. We specifically designed this knife with 1095 high carbon steel to be strong and durable while maintaining a razor-sharp edge for careful filleting.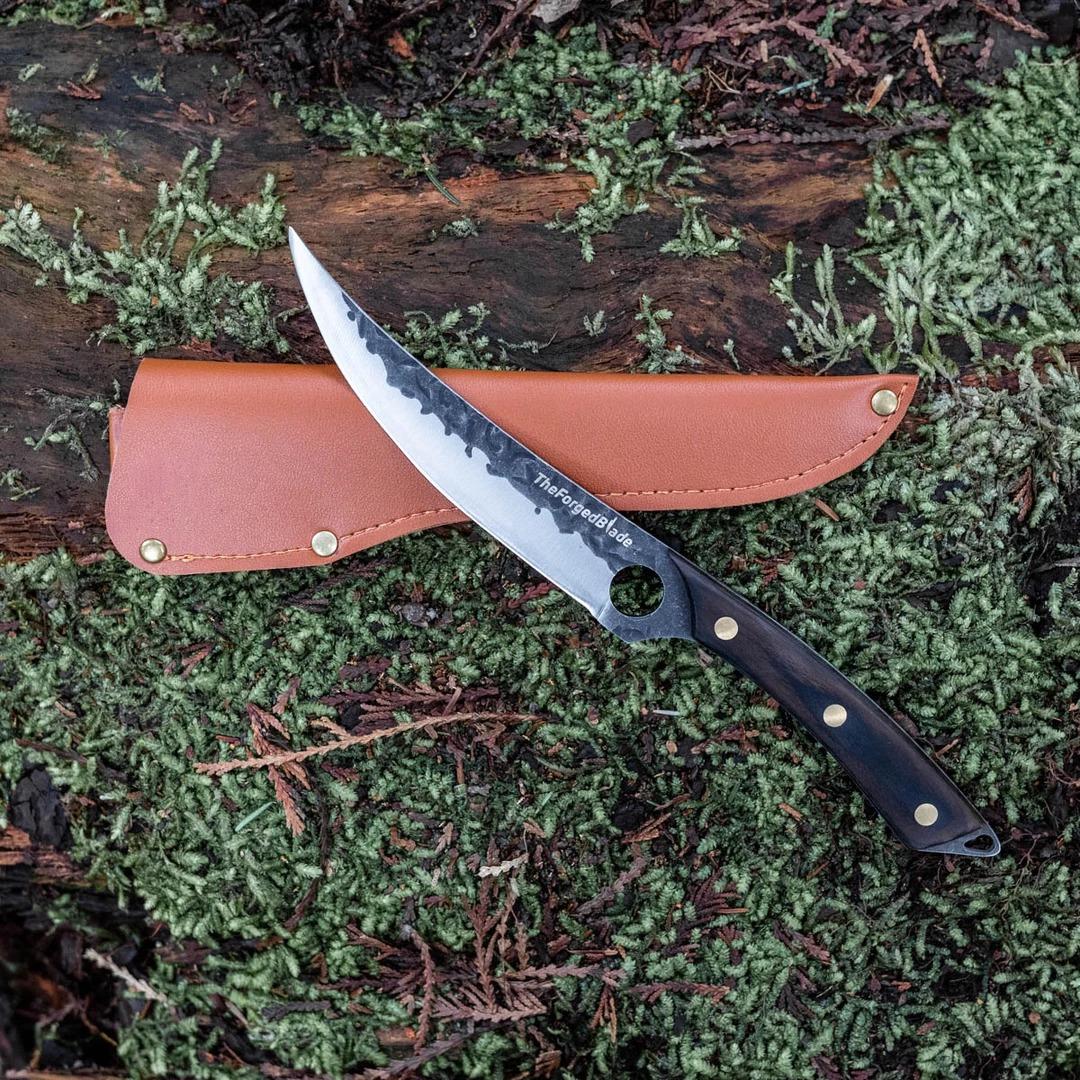 4. Boketto Serbian Cleaver
If you are thinking about bringing a serious heavy-duty Serbian cleaver on an outdoor trip with you then look no further. The rustic look of this knife makes it a perfect fit for a campsite or a hiking trip. The Boketto is designed to expertly handle bones, meats, and vegetables. The wide blade can also be extremely useful when moving food around your outdoor cooking area without requiring any additional tools.

5. Ursa Chef Knife
Ursa is a Latin word meaning 'bear' and symbolizes the razor-sharp claws of a grizzly. Similar to the Katzen, this knife is extremely versatile, light, easily transportable, and has a distinctive double-edged look. The Ursa has a hole in the blade which is designed to allow for greater precision and control when carving or slicing.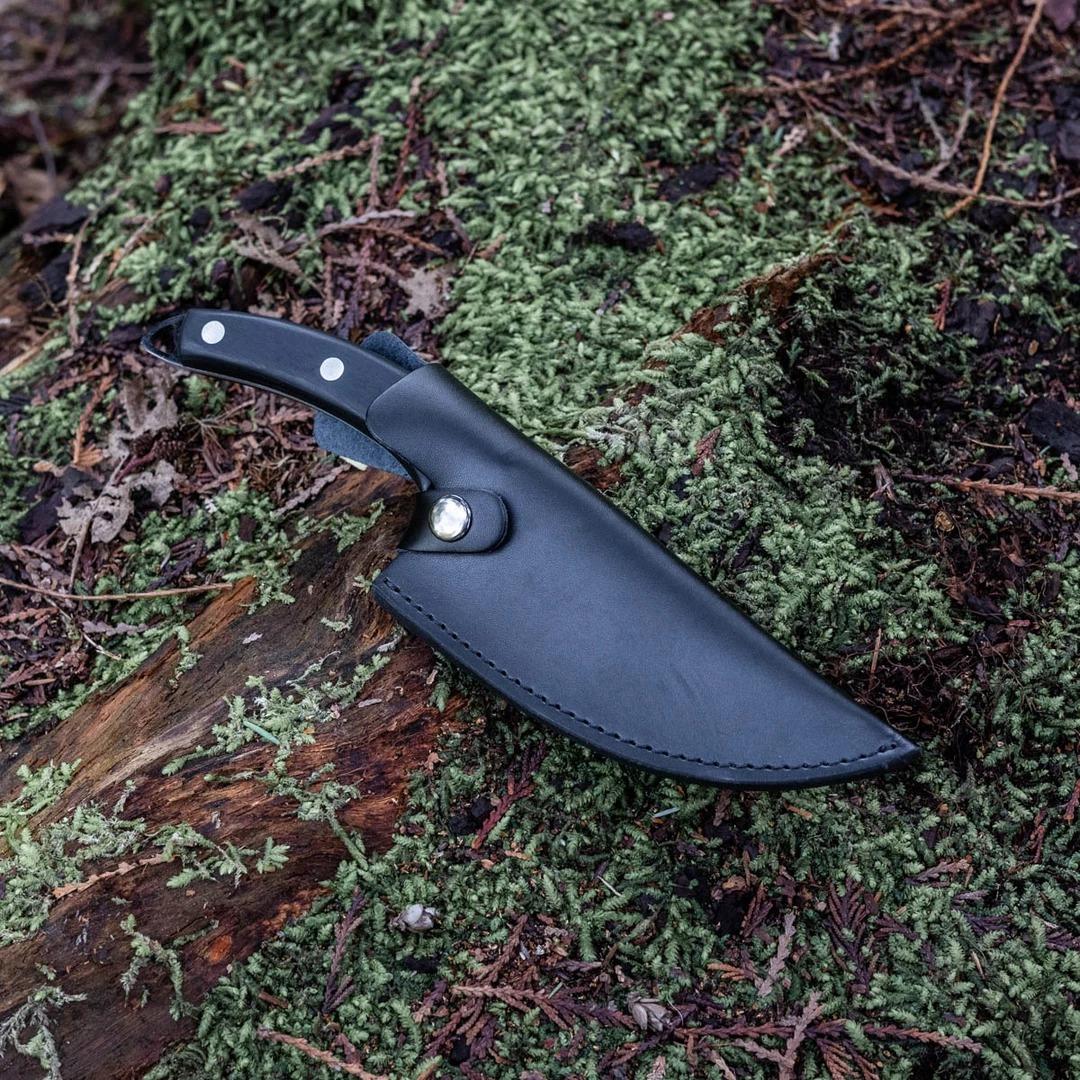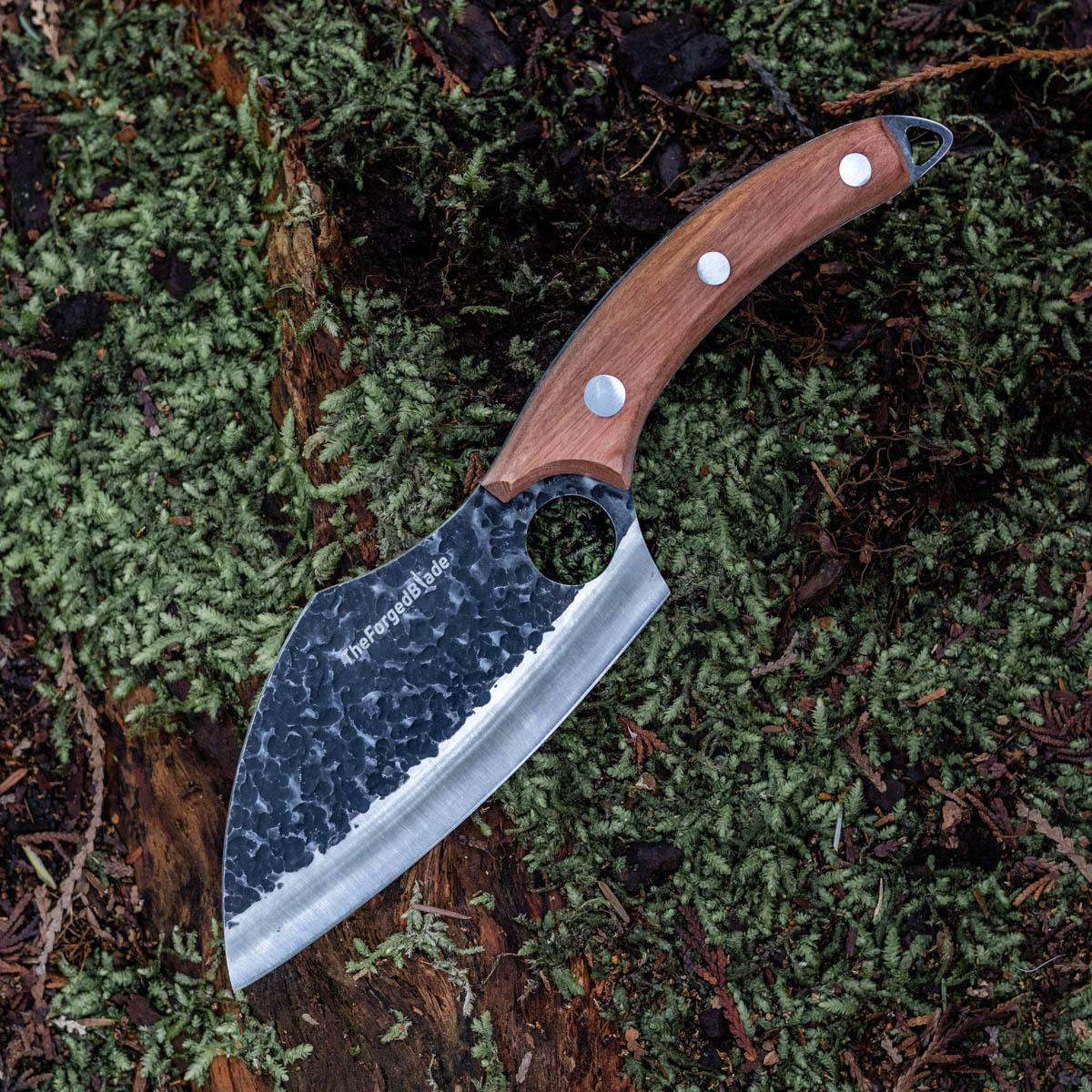 6. Sturmfrei Cleaver
The Sturmfrei cleaver is a great all-around cleaver to have on your outdoor trip. This cleaver is hand forged to perfection and at only 10 ounces (290 grams) its designed to bring a little bit more firepower than a traditional chef knife without increasing the size or adding additional weight to your pack. This blade is perfectly balanced and a great fit in both small and large hands.

If you are looking for a new outdoor cooking knife for yourself or a loved one, get yours while they are on sale today. 
Note: Due to the current demand, our inventories are running low. Order ASAP to secure yours.